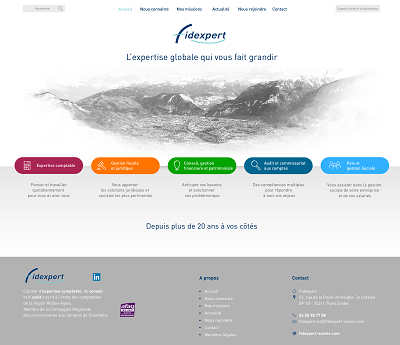 Fidexpert
Project description
Existing website reworking (www.fidexpert-savoie.com) and creation of a LinkedIn enterprise page.
Project specificities
Collaborative work with Décimale Solution to collect customer needs and design definition.
Adding new functionnality to provide job positions.
Achievement
Site built with WordPress CMS (Content Management System)
Customisation of a Worpress theme to satisfy design charter
Job position management (creation and on-line application)
SEO and « Google Analytics ».
Creation of a LinkedIn enterprise page.